Introduction
Thank you for choosing the HL100 Light Hotspot Miner by Smart Harvest! We've crafted this guide to ensure your setup experience is not only smooth but also efficient. Let's get started
Step 1: Gather All Essentials
Included in your HL100 box, you'll find:
The main device

: HL100 Light Hotspot Miner 

Power Adapter
3 dBi Antenna
Power Cable
Additional items you'll need (not included):
An Ethernet cable for connection (an ethernet cable is required to connect the HL100 to your router). 

A smartphone to help with onboarding your miner after equipment setup
Step 2: Familiarize Yourself with the HL100
Before immediately setting up, let's get acquainted with your miner. Here are its main features:
USB Power Port: Where you connect your power.

Antenna Connector: For the 3 dBi Antenna.

Ethernet Port: For connecting to your network.

Reset Button: In case you need to restart or restore factory settings.

Status LEDs: To indicate the device's operational status.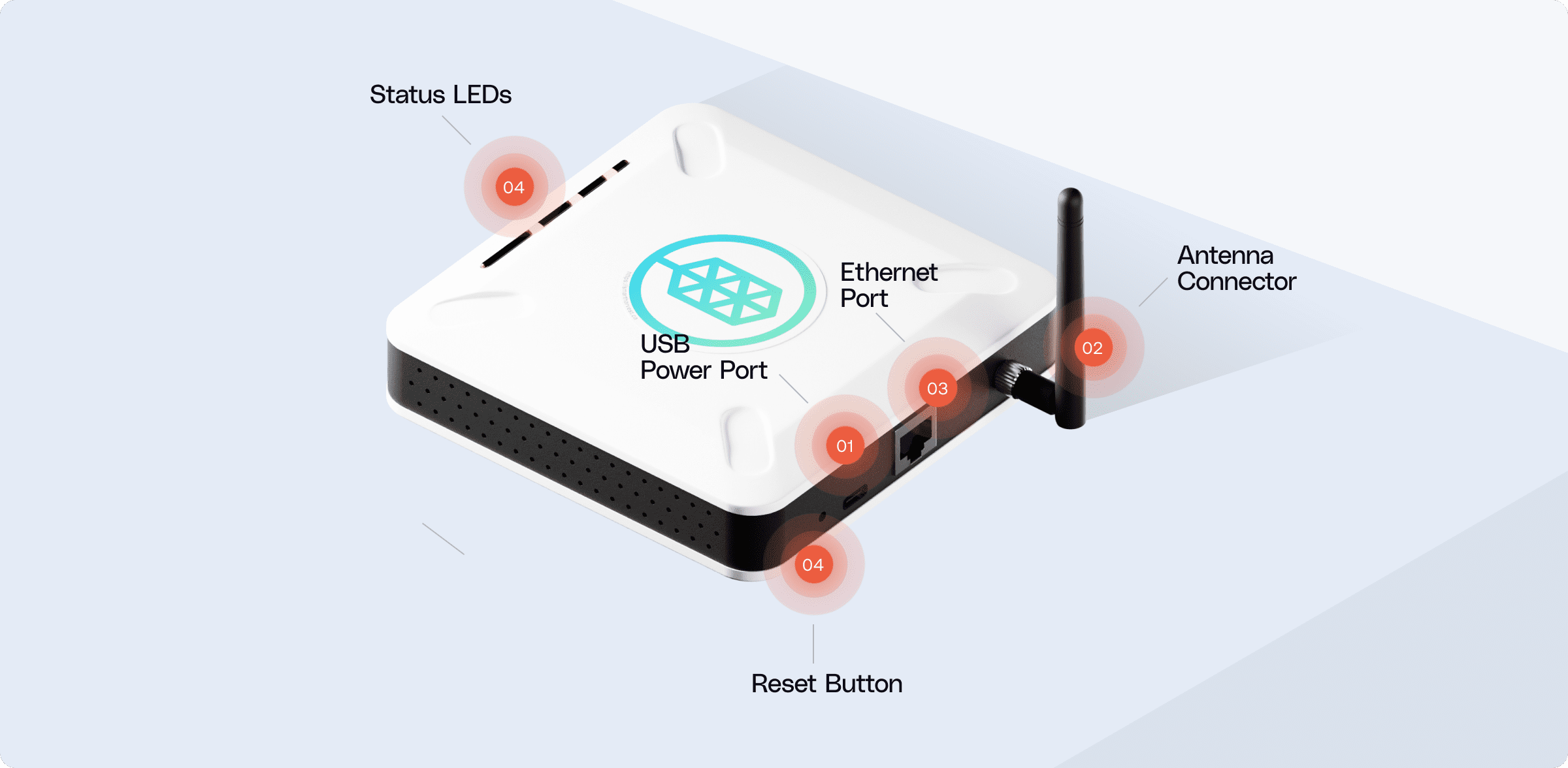 Step 3: Connect Your Hotspot
Before immediately setting up, let's get acquainted with your miner. Here are its main features:
Attach the Antenna: Screw the 3 dBi Antenna to the antenna connector on the HL100. Make sure not to over tighten!

Ethernet Setup: Use your own ethernet cable to connect the HL100 to your router. Ensure both ends are securely attached.
Troubleshooting tip: If there's no connection, ensure your ethernet cable is undamaged and try using a different router port.
Pro tip: For the most efficient mining and connectivity:
Do: 
Place your device as close to a window as possible.

Raise the device from the floor if you can. Utilizing a table or windowsill is ideal.

Keep your hotspot away from metal meshes 
Don't:
Hide your device! Make sure your hotspot can have plenty of sky view and space and is at least 300 meters from other hotspots.

Conceal it in a closet or hide behind furniture.

Position it near mesh window screens, especially metal ones.
Note: Ensure your Light Hotspot Miner is positioned at least 20cm (about 8″) away from other transmitters and people.
Power Up: Connect the provided power cable to both the HL100 and the power adapter, then plug the adapter into a wall outlet.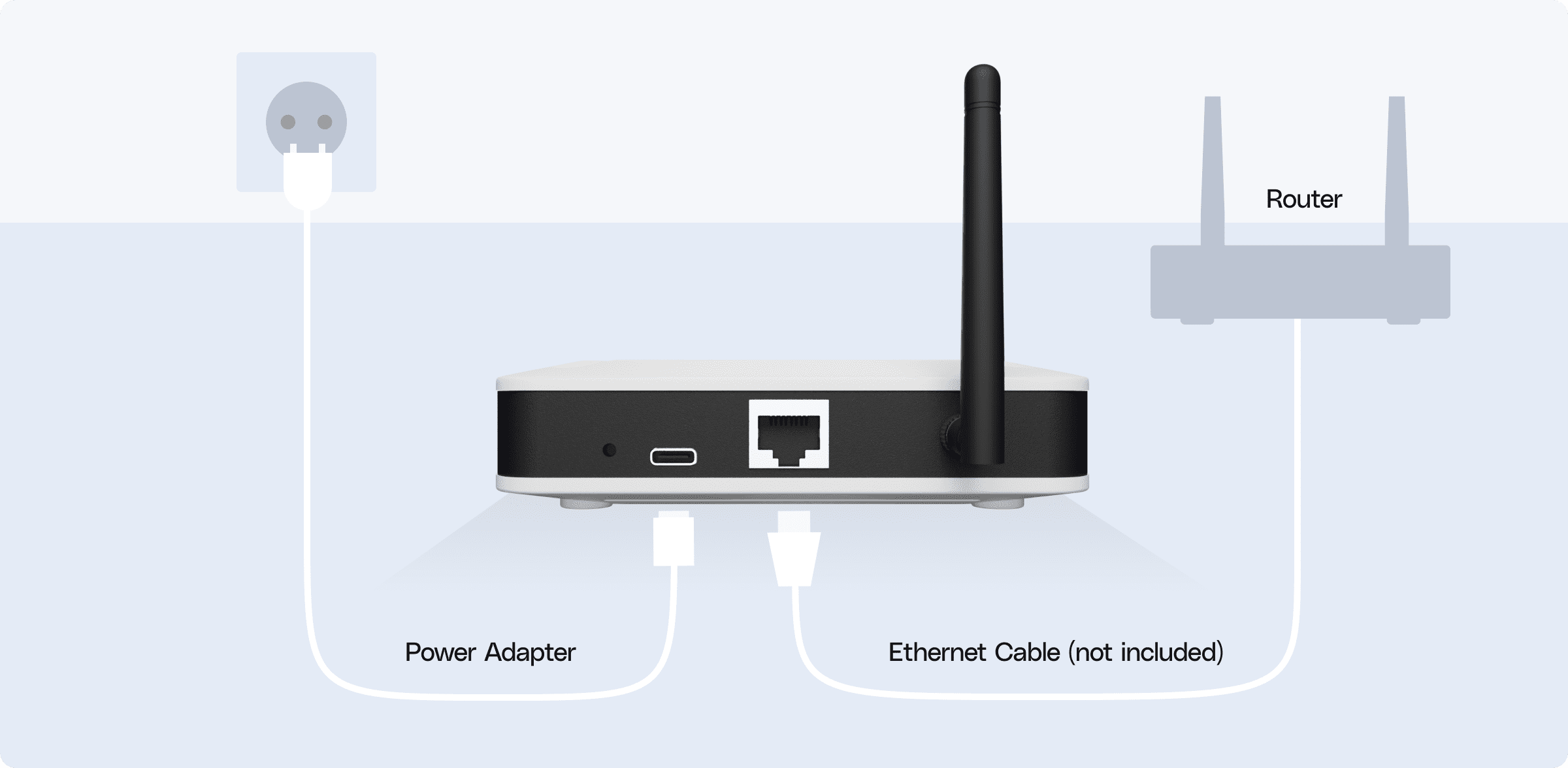 Step 4: Onboard Your Light Hotspot Miner
To onboard your device, you'll need to use your mobile phone. This ensures a seamless connection to the Helium Network:
Grab your smartphone and visit https://onboarding.smartharvest.ca. Follow the on-screen prompts to complete the process.
OR
Scan the QR code provided below using your phone's camera or a QR scanning app.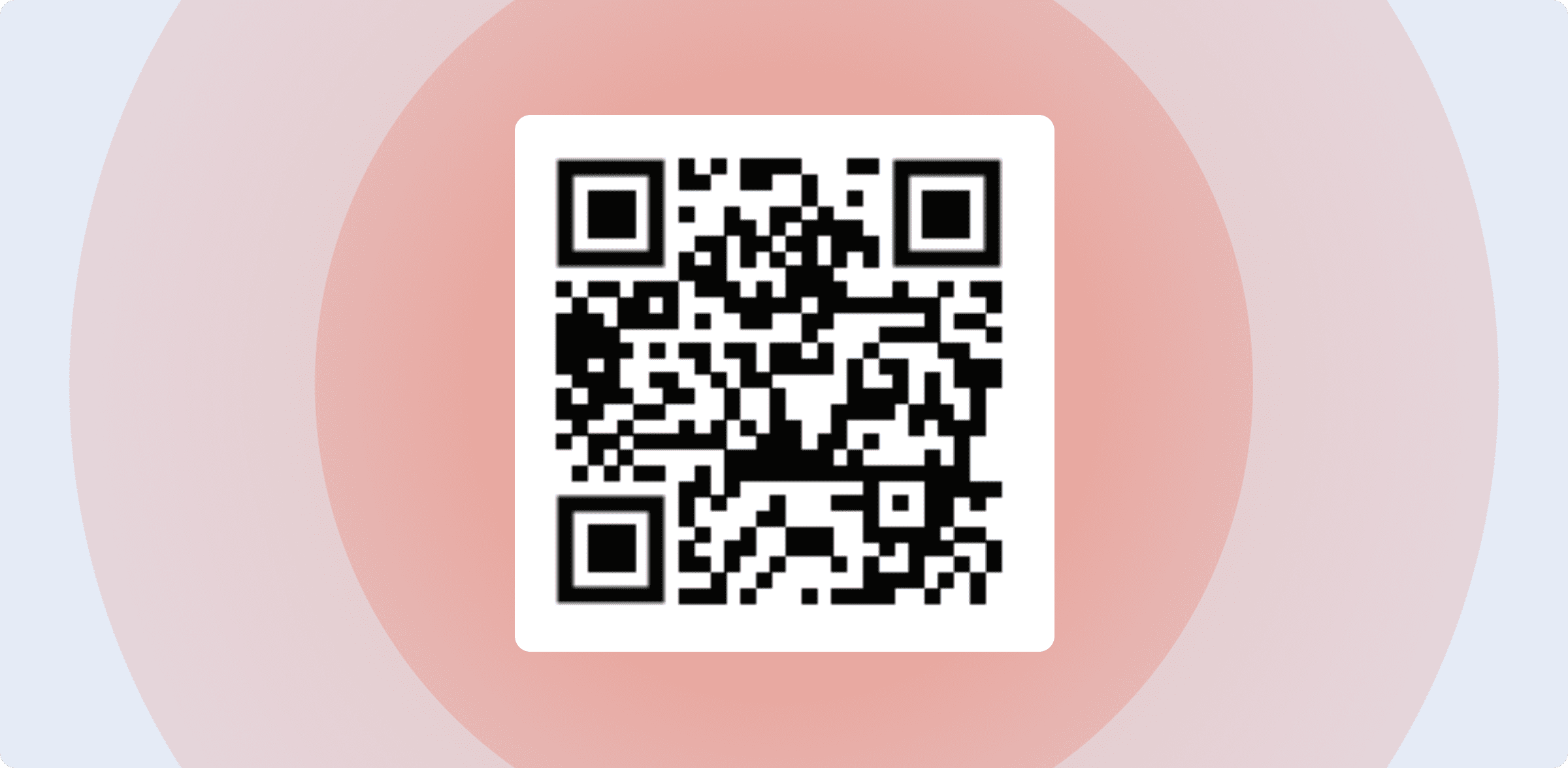 Remember: This process is mobile-only. Desktop or laptop browsers will not support the onboarding process.
Wrapping Up
Congratulations! Your HL100 is now ready to mine. Now that you have your hardware ready, it's time to take the next steps in your Helium mining journey. View our next recommended guide: Setting Up Your Helium Wallet to Start Earning HNT!
Proudly Canadian:

Designed by Canadians, for the world.
Energy Efficient:
The HL100 consumes less power than an alarm clock.
Quick Setup Time:
From box to earning HNT in under 5 minutes. No syncing chunks of blockchain is necessary.It's that easy and quick to set up.
Super Efficient HNT Mining:
Made to maximize your profits. 
Set and Forget:
The HL100 is maintenance-free and comes with an auto-update function. So, kick back and passively earn income. 
Ditch the SD:
We use internal flash storage, less prone to data corruption for better mining reliability. 
Included Long-Range Antenna:
We've added a long-range antenna in the box for better mining. Most others sell it separately, but with us, you have everything you need to start immediately.